小天堂独木舟行程 Little Paradise kayaking tour, departing Queenstown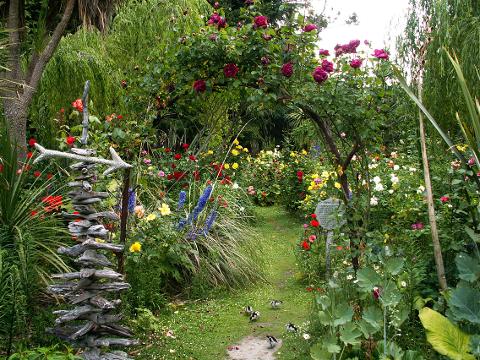 Durata : 3 Ore (aprox.)
Locatie: Glenorchy, Otago
Cod produs : CH1
This summer Rippled Earth kayaks is offering a specialized
tour catering for travellers from China. The tour starts at Little Paradise for
a rest stop and toilet break before embarking on a one hour kayaking adventure
on the sheltered waters of Lake Wakatipu. We will supply translations of our
instructions and briefings. This will assist our guides in ensuring everybody
can participate and enjoy the activity.
The kayaking will take place in the shelter of Meiklejohn Bay with
professional guides assisting.
Rippled Earth kayaks supplies:Stable Double kayaks, Jackets, Life jackets, Waterproof Camera bag
綠波地球獨⽊⾈
这个夏天, 绿波地球独⽊⾈将提供特别的⾏程给所有的华⼈旅⾏家。
在⼀⼩时独⽊⾈冒险开始之前,会先带领⼤家来到⼩天堂(Little Paradise),我们将安排各位在这
裡⼩歇⼀会、上个厕所,之后就会带各位前往知名的⽡卡蒂普湖,来场独⽊⾈冒险。
我们将提供各位中⽂的⾏程简介以及介绍,这将帮助我们的指导员更确定⼤家能够享受与参与这⼀
次的活动。
独⽊⾈⾏程全程将会有专业的指导员带领⼤家前往平静的⽶克尔约翰湾(Meiklejohn Bay)
绿波地球独⽊⾈将提供各位:
稳固的两⼈座独⽊⾈
夹克
救⽣⾐
相机防⽔袋


Highlights on theJourney:
Bennetts Bluff – One of the scenic icons of New Zealand. This lookout features internationally
"Looking up the northern arm of the lake, it
seemed like a huge amphitheatre. The water lay at our feet like a sheet of
glass, broken only by two islands, and backed by the great snow covered ranges
which stand in vast array, with grand old Earnslaw towering over then all and
glistening in the morning sun." Alfred Duncan 1840
Little Paradise gardens – Not highly known about this
sanctuary along the Glenorchy – Queenstown road is a special place.
"This place is a
unique, one-of-a-kind experience. A true national NZ treasure"
Trip Advisor, March 2016
One hour kayaking on the sheltered waters of Meiklejohn Bay with Rippled Earth kayaks
"a wonderful few hours paddling amongst
spectacular scenery with great informative commentary"
Trip Advisor, Feb 2015 Certificate of Excellence
2013, 2015 and 2016
⾏程特⾊
本奈断崖(Bennetts Bluff) – 新⻄兰其中之⼀的国际景观指标。
"这个⻛景区可看⻅⽡卡蒂普湖往北的弧型线,看起来像是座巨⼤的圆形剧场。⽔⾯像是
⽚玻璃般晶莹剔透,中间两座隆起的孤⽴⼩岛,⽽后⽅伟⼤的旧恩斯洛⼭耸⽴,⻓年的积
雪包复着群⼭,全都在这闪亮的早晨太阳之下" - 阿尔佛雷德。邓肯 ⻄元1860年 (第⼀位
在这个区域驻⾜停留的英国牧⽺⼈)
⼩天堂花园 – 从皇后镇开往格林诺奇的路上,并不是很多⼈知道这个特别的秘密基地。
"这是⼀个独⼀⽆⼆的经历与特别的地⽅,是新⻄兰珍贵的财宝。"
猫途鹰 (Trip Advisor) 2016, 3⽉
⼀⼩时的独⽊⾈⾏程与绿波地球独⽊⾈在平静的⽶克尔约翰湾(Meiklejohn Bay)。
"多么美好的⼏个⼩时,壮观的景⾊以及极好的资讯与解说。" 猫途鹰(Trip Advisor) 2015,2
⽉
荣获猫途鹰 2013,2015以及2016的卓越奖证书