Dinner on Sunset departing Queenstown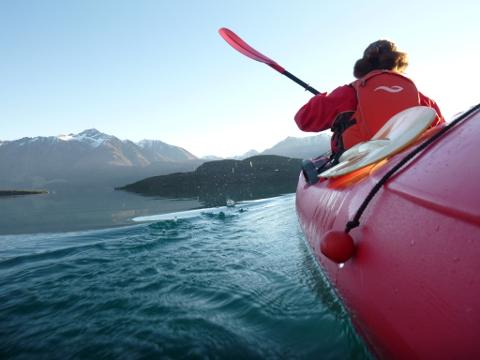 Durata : 5 Ore (aprox.)
Cod produs : Qt2
Leaving from Queenstown we will pick you up from the town center. The drive along the Glenorchy - Queenstown road is one of the most scenic in New Zealand.
From Glenorchy we launch out onto the water, the kayaking tour takes us
across the lake to the historic Kinloch Lodge for dinner.
First built in 1865 the lodge is steeped in history.
once
we have finished our meal we get back into our kayaks and paddle back
across the lake. surrounded by glacier clad mountains the last of the
light makes for a perfect time to be on the still waters.